Embrace Your Inner Rebel at the Culinary Dropout
Circling the Globe for Lunch
149 S. Farmer
Tempe
Wednesday, November 8
Noon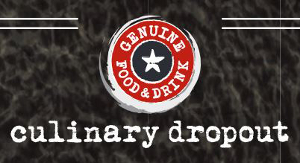 Lakes residents and their guests are invited to join the Out to Lunch Bunch at noon on Wednesday, November 8 at Culinary Dropout in downtown Tempe. Please note the restaurant has a private parking lot with many spaces.
Culinary Dropout began as a single restaurant in Tucson in 1998. With over 50 locations, every restaurant is a unique opportunity to embrace your inner rebel. This hip, trendy restaurant is large with a variety of indoor and outdoor dining areas. The menu includes Antipasti (Meats, Cheese and Snacks); Soup and Share; Salads and Sandwiches, and Entrees.
According to customer reviews "the pretzel and cheese fondue dip are a definite must order;" "the Sweet Corn Ravioli is a MUST to have here. Absolutely incredible!" and the Garden Kale Salad "always tastes so fresh."
Please sign up at the Beach and Tennis Club no later than Monday, November 6. Let us know if you need a ride, as we will carpool from the Beach and Tennis Club at 11:30 AM for a 12:00 luncheon.
Culinary Dropout is located at 149 S. Farmer; south of First Street on the east side of Farmer in downtown Tempe.
Please call April Sapinski if you have any questions. Home: 480-831-7228 Cell: 602-430-4413.
Classic Film Club
Third Wednesday of Each Month
Country: Uk, USA
Director: Chris Noonan
Written by: Roger Maltby, Jr
Genre: Biography, drama
Running Time: 1hr 28min
Date: November 15
Time: 11:30 Am
The November selection for the Classic Film Club is "Miss Potter" starring Renee Zellweger, Ewan McGregor, and Emily Watson. This 2006 English film tells the story of Beatrix Potter from her youth drawing animals and creating stories about them to the publishing of her first books and the disapproval of her parents of her first love.
The Classic Film Club meets in the upstairs lounge the third Wednesday of the month except for summer and holidays. After a friendly pot luck at 11:30 AM, they screen a classic film. So if you're into film with an classic flair, call the monthly hostess and give an RSVP.
The next Classic Film Club is Wednesday, November 15 at 11:30 AM in the Beach and Tennis Club. Please bring a dish to share at the potluck luncheon.
RSVP to Connie Dunham phone: 480-907-5152.
Join The LWC For Thirsty Third Thursday!!!
All Lakes Residents and Their Guests Are welcome!!!
721 North Arizona Ave
Gilbert
480-497-2739
Thursday, November 16
5:30 PM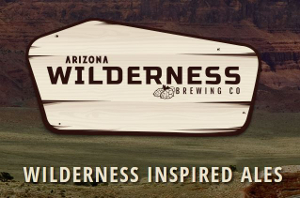 Jane will be your greeter at the Arizona Wilderness Brewing Company on Thursday, November 16 at 5:30 PM. The Arizona Wilderness Brewing Company is located at 721 N. Arizona Ave, Suite 103 in Gilbert; phone number 480-497-2739.
You won't want to miss this fun-filled Happy Hour event. Wilderness has a casual, friendly atmosphere with both indoor and patio seating . The Brewing Company is the first craft brewery in Gilbert, serving a huge variety of beers along with a food menu of American fare.
All are welcome as we socialize with neighbors and friends, and enjoy the great food and beverages they have to offer. You can view the full menu, as well as their hours of operation at their website wildernessbrewingcompany.com. The restaurant is open seven days a week, and offers Happy Hour daily from 3 to 6 PM.
Join us!
Everyone deserves a break from our busy schedules, so come on over, sit, chat, enjoy! Please come, even if you are solo. Just look for us at the group table. Ask the staff to point us out. We hope to see you then!
Note: I apologize again for the last minute cancellation of our September T3 event. It was unavoidable.
We hope to see you then!
Submitted by Jane Morrissey
Lakes Book Club Welcomes New Members
Third Thursday of Each Month
The Lakes Book Club meets monthly and welcomes new members at every meeting. We jointly select a variety of books, both fiction and nonfiction. Typically the book club meets on the third Thursday of the month at 7 PM at the Lakes Clubhouse conference room, although the December meeting will be the second Thursday.
When Breath Becomes Air by Paul Kalinithi was the October selection, a nonfiction accounting of a young neurosurgeon who faces a fatal disease, chronicling his last year of life. We had a serious discussion regarding his choices with his remaining time.
The upcoming selection for the Thursday, November 16 meeting is a novel by Ann Patchett, Bel Canto, "a riveting story set in the vice-presidential mansion of a South American country where diplomats and officials have gathered to celebrate the birthday of an electronics mogul. . . . suspense builds and music pours forth so splendidly that the reader hears it and is overwhelmed by its beauty." We will be meeting at 7:00 PM in the Lakes Clubhouse conference room.
On Thursday, December 14 at 7 PM we will a discuss a short book, These Is My Words, the Diary of Sarah Agnes Prine 1881-1901, "a moving, exciting, and heartfelt American saga inspired by the author's own family members."
The January selection is Maisie Dobbs, a mystery by Jacqueline Winspear. It is the first book in a popular mystery series set in England between 1910 and 1929.
We invite all book lovers to attend. It isn't necessary to have read the book. Also, we put no pressure on members to lead the discussion, but are happy to have volunteers to do this.
Submitted by Patsy Policar