The Official Website of The Lakes of Tempe - thelakesoftempe.com
Memorial Day: Potluck, Concert and Fun
Getting Summer-ier Every Day
Memorial Day Potluck
5 - 7 PM
Potluck dinner at the Lakes Beach and Tennis Club. Please bring a salad, vegetable or dessert dish for 8-10 people.
Hamburgers, hot dogs and chips will be provided by the Lakes. Please no chips.
5 - 8 PM
Concert in
the large park
by the
J. Powers Band
Lots of activities are planned for Lakes residents on Memorial Day, Monday, May 25 from 5 to 8 PM. We're again adding to our holiday activities by scheduling not only the potluck dinner, but also the concert in the large park during the cooler evening hours by the J. Powers Band.
Bring your family and have fun! There's something happening for everyone.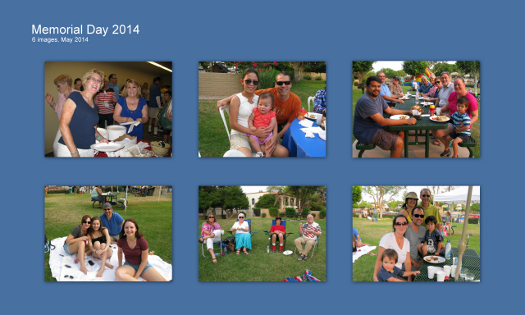 Sponsored by LCA Activity Committee
Stay Cool This Summer On The Lakes Swim Team
Join Us!
Spring is in the air, temperatures are warming, and summer is right around the corner. Keep the kids active and healthy during the hot summer months while they build their swimming skills and have fun competing for the Lakes Snakes Swim Team.
We're a Valley Swim Team Tradition
Poolside with the Lakes Swim Team is the "cool" place to be in the summer! Kids can learn how to swim correctly or perfect their strokes, enjoy camaraderie among team members, and learn good sportsmanship. The long-standing tradition (we're talking 41 years here) of the Lakes Swim Team provides a wonderful opportunity for families to meet and spend time with each other - a real sense of community! Read more on the Swim Team page.