Annual Homeowners Meeting
Tuesday, February 9; 8 PM
Voting is Still Open
As of February 6, it is too late for your ballot to be processed by the mail and be received in time to be counted. Do not mail board ballots after February 6, 2016.
Ballots May Be Hand Carried by Homeowners
If you still have your ballot, however, you may hand carry it to the Homeowners Meeting on Tuesday, February 9 at 8 PM per LCA By-Laws and Arizona Revised Statutes 33-1812. ID will be required to hand carry your ballot to the Homeowners Meeting.
This year's meeting of the members will be held on Tuesday, February 9 at 8 PM in The Lakes Beach and Tennis Club. At the meeting, the results of the 2016 Board of Directors election will be announced and the new board will elect officers.
Agenda
All Lakes homeowners are encouraged to attend the Annual Homeowners Meeting. You may read the agenda here.
Hollywood VIP Dance
Saturday, February 13; 7 PM
Hollywood Dance Party
The Lakes of Tempe
requests the pleasure of your company
at a Hollywood Dance to celebrate
the Academy Awards
with music, hors d'oeuvres, and dancing
on Saturday, the 13th day of February
at 7 o'clock in the evening
at the Beach and Tennis Club
Pick Me, Squeeze Me, Make Me Wine!
Salut!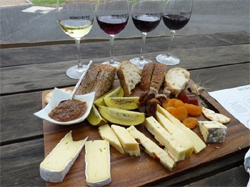 The inaugural Lakes Wine Tasting Competition and Happy Hour was so much fun last year, we are doing it again! Please mark your calendars and be sure to join us at 6 PM on Friday, February 26.
The Lakes Activities committee will provide an assortment of yummy cheeses, meats, breads and crackers for noshing. Lakes residents should bring a beverage of their choice for happy hour.
Those wishing to participate in the tasting competition will need to bring a bottle of wine to enter to friendly competition. Cheers!