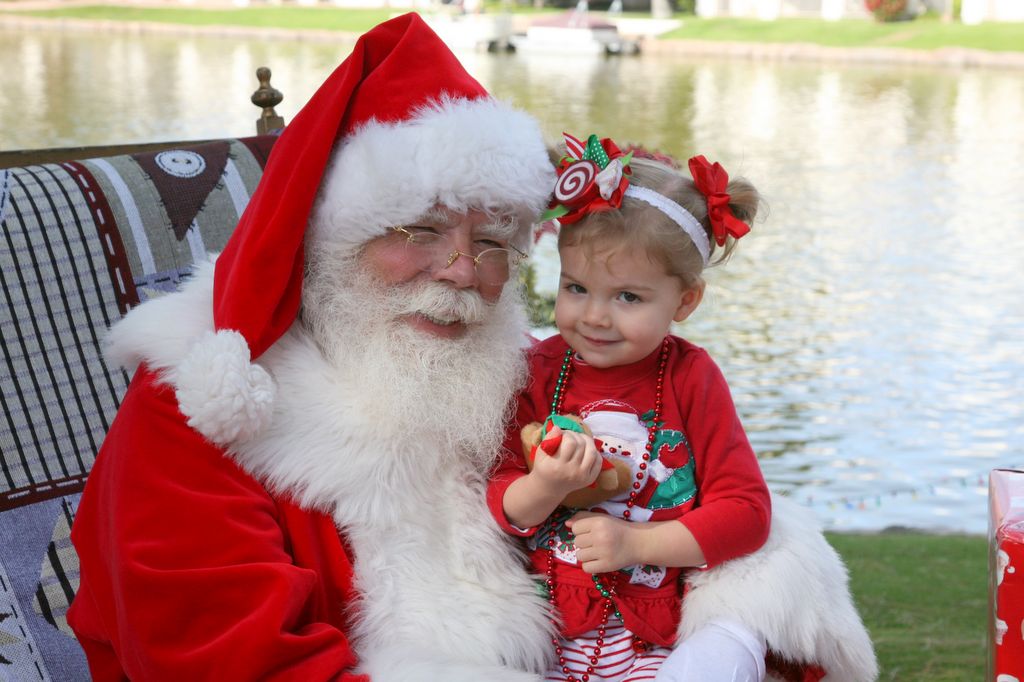 Oktoberfest at The Lakes
Sunday, October 26; 4 PM
---
---
Oktoberfest at The Lakes
Sunday, October 26; 4 PM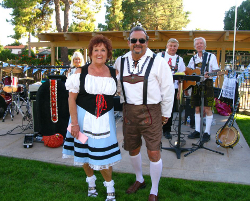 Remember that great Oktoberfest we had last year? Well, it's coming around again and you don't want to miss out! Take out your dirndls and lederhosen and come to the Second Annual Oktoberfest at The Lakes Sunday, October 26 from 4 to 9 PM brought to us by The Lakes Activity Committee.
There will be traditional German food served; bratwursts, sauerkraut, potato salad, pretzels and dessert (maybe the traditional delight - Black Forest cake). We'll provide lemonade and water. Other than that, It will be a BYOB affair. Bring your favorite libation to enjoy with our food.
We will also have a live band, Silvia's Oktoberfest Band, to help get you in the spirit of the occasion. They will be playing polkas, as well as other types of music. One song they definitely will play is the "Chicken Dance". This is practically mandatory at any Oktoberfest celebration. So, get up and work the kinks out dancing to the music.
Besides the food and the music, there will be a costume contest with prizes for ages up to 12 years. Prizes will be awarded for the best costumes in several age categories: best boy and girl within each age category. Prizes will be age appropriate trinkets and candy.
For those people that couldn't find a costume, there will be a Photo Opportunity area where you can take your picture as a biergarten serving wench or a lederhosen-clad yodeler.
Tickets will be available at the desk at the Clubhouse and will be for sale at the door on the day of the event. Price to be determined.
Do come and enjoy the food and the music. Meet your neighbors, enjoy the park and the weather. Bring your friends, too, so they can enjoy the food and the great atmosphere and activities here.
Lakes Annual Garage Sale
Saturday, November 8; 7 AM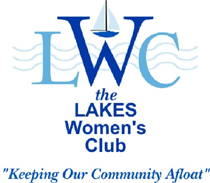 Recycle those treasures and Go Green! The Lakes Annual Garage Sale will be held on Saturday, November 8 from 7:30 AM to approximately 1:00 PM.
Sign up at the Clubhouse and get your "official Lakes Garage Sale Day permit". The fee is only $10. Be sure to post this permit on the day of the Garage Sale. On the back of the permit is important information about places to donate left over items.
The Women's Club will do all the advertising, and decorate the entrances to The Lakes with signs and balloons the day of the sale. Please put up your own signs especially at the end of your streets to help people find you!
We'll have people walking the neighborhood on Saturday, November 8 asking for your permit.
If you can't get a permit before Saturday, you can pay for one that day. But please, please make time get to the Clubhouse prior to Saturday for your permit. This way you can be on the map listing everyone's sale.
This small $10 fee is our way of helping to fund charitable contributions to community programs. The Lakes Women's Club sponsors this event and all proceeds from permits are used to fund things needed and used by us for our community center.
If you do not want to pay the $10 fee, please do not have your garage sale on this day.
Helpful tips
Linda Artac has posted some tried and true garage sale tips on the Lakes Clubs page.
Artisan Fair is a Lakes Fall Classic
Sunday, November 16; 11 AM
The Lakes of Tempe Activity Committee is pleased to announce their Artisan Fair, to be held Sunday, November 16 from 11 AM in the community park at 5501 S. Lakeshore Drive, Tempe, 85283.
A variety of original hand-crafted art will be displayed for sale, including jewelry, sewn items, pottery, and other forms of art to provide a pleasant shopping experience in the park by the lake.
There will be places to relax and listen to mellow, live music and you can purchase snacks and drinks in the park for the full experience of a sunny November afternoon.
All comers are welcome, and artists who may wish to participate may contact the festival chairperson at nclesko@asu.edu, by October 31, 2014.
Architectural Rules
August, 2014
Each month, a different Architectural Rule will be covered here. At the same time, Lakes staff will be carefully screening properties to ensure compliance of the rule covered that month.
Making a Change and Submitting an Architectural Application
You have finally decided to change the landscaping or perhaps it's time to paint your home or add a new gate or roof. Whatever visible changes you want to make to your home whether front yard or lakeside will require an Architectural Application. Read more »