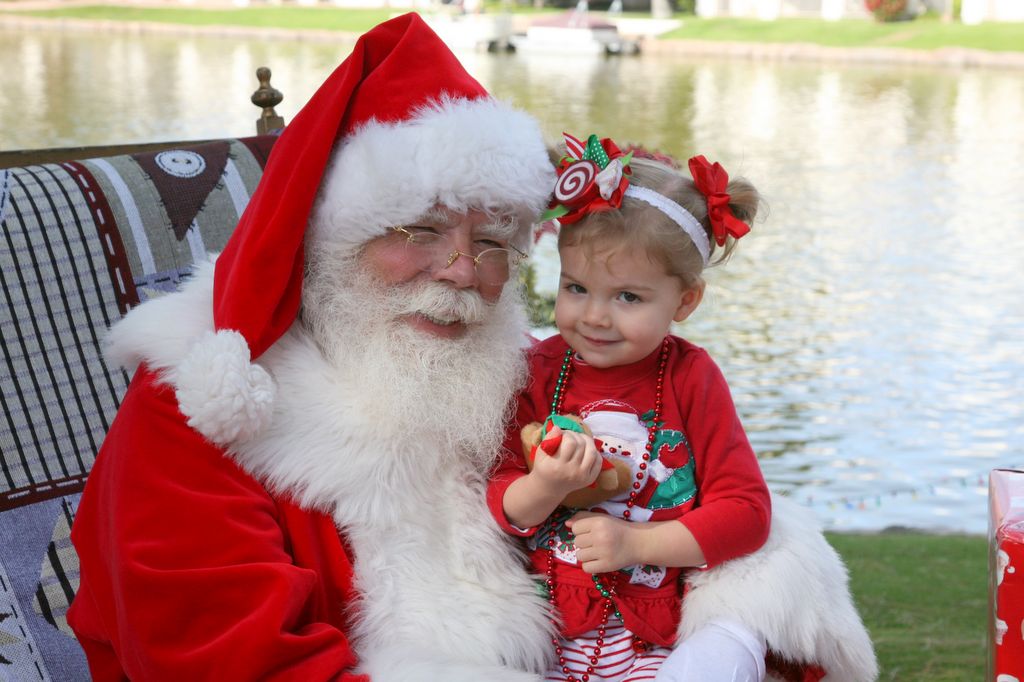 Labor Day Potluck Picnic
Coming up Monday, September 1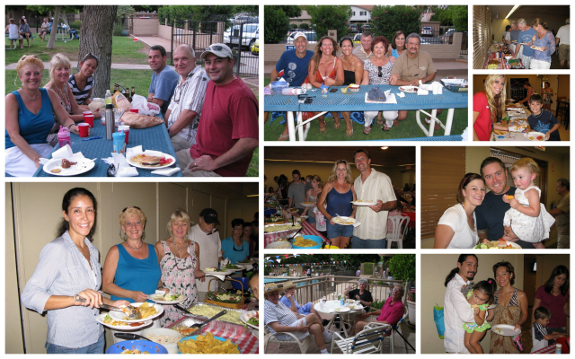 It's been a long, hard summer - they all are, but the annual Labor Day celebration gives us a chance to reach for a little relief. Join your Lakes friends and neighbors Monday, September 1 from 4 to 9 PM for the Lakes Labor Day Potluck Picnic.
The pool will be in full use and the waterslide will be in the large park from 4 to 6 PM. Red Cross Certified Lifeguards will be on duty.
The Lakes will provide grilled burgers and hot dogs, lemonade and water. Food will be served at 5 PM and then you can dance in the grass to live music with the J Powers Band and spend time with neighbors and friends.
Residents are asked to bring their favorite picnic side dish for at least eight people. Some of the favorite sides include deviled eggs, potato salads, pasta salad, coleslaw, corn on the cob, baked beans and desserts of all kinds or one of your favorites. See you there!
Clubhouse Entrance Renovation - Done!
Preview the new look below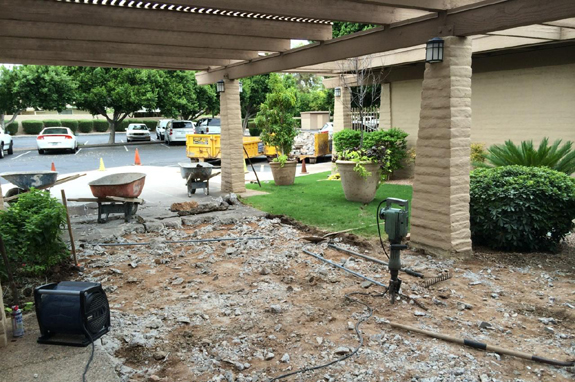 The old Clubhouse entrance has been renovated with durable pavers and the project will be complete for a Labor Day unveiling as expected. The old surface was a concrete aggregate that required regular resurfacing to repair chips and cracks whereas the pavers should maintain their looks for many years with virtually no maintenance.
The pavers are in place as of Friday, August 29 and will be tidied up and sealed on Saturday. The seal coat will cure Saturday and Sunday and the new look will greet the Labor Day partiers on Monday.
Thank you for your patience.
Christine Baldanza
Community Manager
Lifeguard Hours at The Lakes
Weekends Only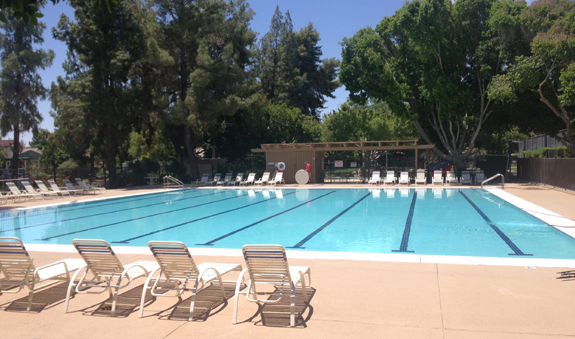 A lifeguard will be on duty at the Lakes pool weekends only from 1 PM till 9 PM from now until the end of September.
Come. Float.
There are plenty of hot days ahead and our beautiful pool and Clubhouse will help relieve the stress of a long summer. Enjoy the pool and take advantage of the safety provided by our Red Cross Certified Lifeguards.
When a lifeguard takes a short break, all children under the age of 14 years that are not accompanied by an adult must exit the pool until the lifeguard returns.
Gym Strength Equipment
RFA for the August Board Meeting
Our Reserve Study plan for this year is to replace all of the outdated strength equipment. Please review the proposed layout and list of the strength equipment to be placed in the Gym. The equipment will be an RFA at our August 27 Board Meeting.
As always, feel free to call me if you have any questions or concerns at 480-838-1023.


August Bulk Trash Collection in The Lakes
August is a Green Waste Pick-up Month

The next scheduled bulk trash pick-up will be Monday, August 11 for green waste. That basically means only those items that are listed below and are easily compostable. Read details »
Architectural Rules
August, 2014
Each month, a different Architectural Rule will be covered here. At the same time, Lakes staff will be carefully screening properties to ensure compliance of the rule covered that month.
Making a Change and Submitting an Architectural Application
You have finally decided to change the landscaping or perhaps it's time to paint your home or add a new gate or roof. Whatever visible changes you want to make to your home whether front yard or lakeside will require an Architectural Application. Read more »