Classic Film Club
Third Wednesday of Each Month
Country: Australia
Director: Jocelyn Moorhouse
Writen by: P.J. Hogan, Jocelyn Moorhouse
Genre: Comedy, drama
Running Time: 1hr 59min
Date: Wednesday, March 15
Time: 11:30 AM
The Classic Film selection for March is the Dressmaker, a drama with comic undertones about love, fashion, and revenge set in 1950's Australia. Kate Winslet plays the dressmaker returning to her hometown in the country with a haute-couture style, a sewing machine, and a plan to right some wrongs.
The Classic Film Club meets in the upstairs lounge the third Wednesday of the month except for summer and the holidays. After a friendly pot luck at 11:30 AM, they screen a classic film. So if you're into film with an classic attitude, call the monthly hostess and give an RSVP to Lorraine Warren at 480-820-1605.
Classic Film is a Potluck event, so RSVP to Gloria Hollingsworth at 480-838-0753 or Alecia Kindgren 480-839-1072 and bring a dish to share.
Histories and Mysteries
Third Thursday of Each Month
"I've never met anyone uniformly kind and good," said Quebec detective Armand Gamache. In our February selection, Still Life, so many people in the small Quebec town of Three Pines confirm that supposition. Then... murder enters the picture. Kathi Burke led a discussion that showed how the book related to different people in various ways. There were 10 attendees, 4 men and 6 women.
Next: Lemon Tree
In March, we will be reading The Lemon Tree by Sandy Tolan. Tolan personalizes the Arab-Israeli conflict by tracing the intertwined lives of a Palestinian refugee named Bashir Al-Khairi and a Jewish settler named Dalia Eshkenazi Landau. The pair is connected through a stone home in Ramla, now part of Israel. The book is a different look in novel form at the relationships in the Israel/Palestinian region.
For information, please contact clarkkfisher@gmail.com or michaelfritz905@msn.com
T3T Hob Nobs On Friday in March - St. Patrick's Day
All Lakes Residents and Their Guests Are Welcome!
7200 W. Chandler Blvd
Chandler
480-940-4745
Friday, March 17
5:30 PM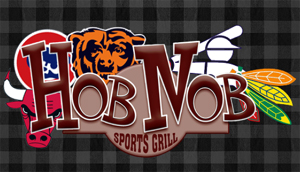 Jane will be your greeter at Hob Nob Sports Grill on Friday, March 17 at 5:30 PM. Yes, it's St. Patrick's day and the LWC and friends are ready to celebrate! Hob Nob is located at 7200 W. Chandler Blvd. in Chandler, just east of the I-10; phone number 480-940-4745.
You won't want to miss this fun-filled special event with Irish music and Corned Beef and Cabbage! All are welcome as we socialize with neighbors and friends, and enjoy the terrific variety of food and beverages they have to offer. Hob Nob features appetizers, sandwiches, salads, burgers and a variety of entrees. You can view the full menu and their many daily food and drink specials at their website hobnobsports.com.
Everyone deserves a break from our busy schedules, so come on over, sit, chat, enjoy! Please come, even if you are solo. Just look for us at the group table. Ask the staff to point us out. We hope to see you then!
It's Time For Poker Regatta
Deal Yourself In!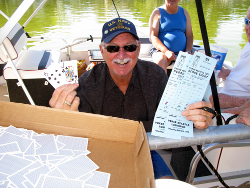 The Lakes Activity Committee is hosting the annual Poker Regatta on Saturday, March 25 from 9 AM to 2 PM. All Lakes registered boats are eligible to enter and all Lakes residents are eligible to enter since you don't have to be on or even in a boat to play.
In the Lakes Poker Regatta, you'll build a poker hand by visiting each of the seven checkpoints around the lake in any order drawing one card at each stop. Your cards are recorded on your hand where you pick the best five-card poker hand from your seven cards.
The best hands of the day will win great prizes and the more hands you play, the better your chances for winning. You can purchase as many hands as you'd like at the Beach and Tennis Club now until the day of the Regatta for $5 each and include lunch in the park and a concert by the Rave.
No boat? No problem!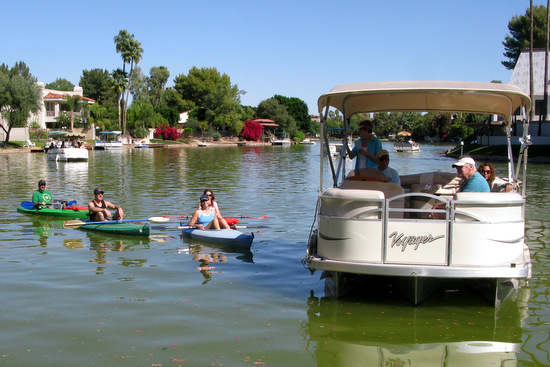 You can check in at the checkpoints on foot, bike, even automobile and, of course, by boat. In addition, the Lakes pontoon boat, Lady of The Lakes, will cast off from the Beach and Tennis Club Marina at 10 AM on a cruise to all checkpoints. Seating is limited and there is an small charge for passage so make reservations early.
Checkpoints open at 9 AM and close at 12 noon except for the finish line which closes at 12:30. The picnic and concert by the Rave will follow in the park and prize winners will be announced at 2 PM.
It's a beautiful day of fun on the lake and at the park and always a popular event. You also have the option of just joining the picnic for $5 per person; under 6 free. The only ones who lose in this event are those who don't come out and enjoy this very special day in Lakes paradise!
Presented by the Lakes Activity Committee